I woke up really early this time because I was worried about the weather. I decided to do the unnamed peak (12,526) between Mt. Rodgers and Electra Peak first, and then if there was time, go over and do Electra Peak as well.
From the saddle between Mt. Rodgers and the unamed peak a lot of water was rushing down and cascading over the rocks. I went straight up towards Mt. Rodgers and then climbed across snow to the left. Once into the hanging valley I headed south until I was on the south side of the peak and headed the east ridge to the top. It was hard packed snow and I had to front point with my crampons at times, but it was nowhere as steep as Mt. Ritter had been.
I reached the top slightly before sunrise.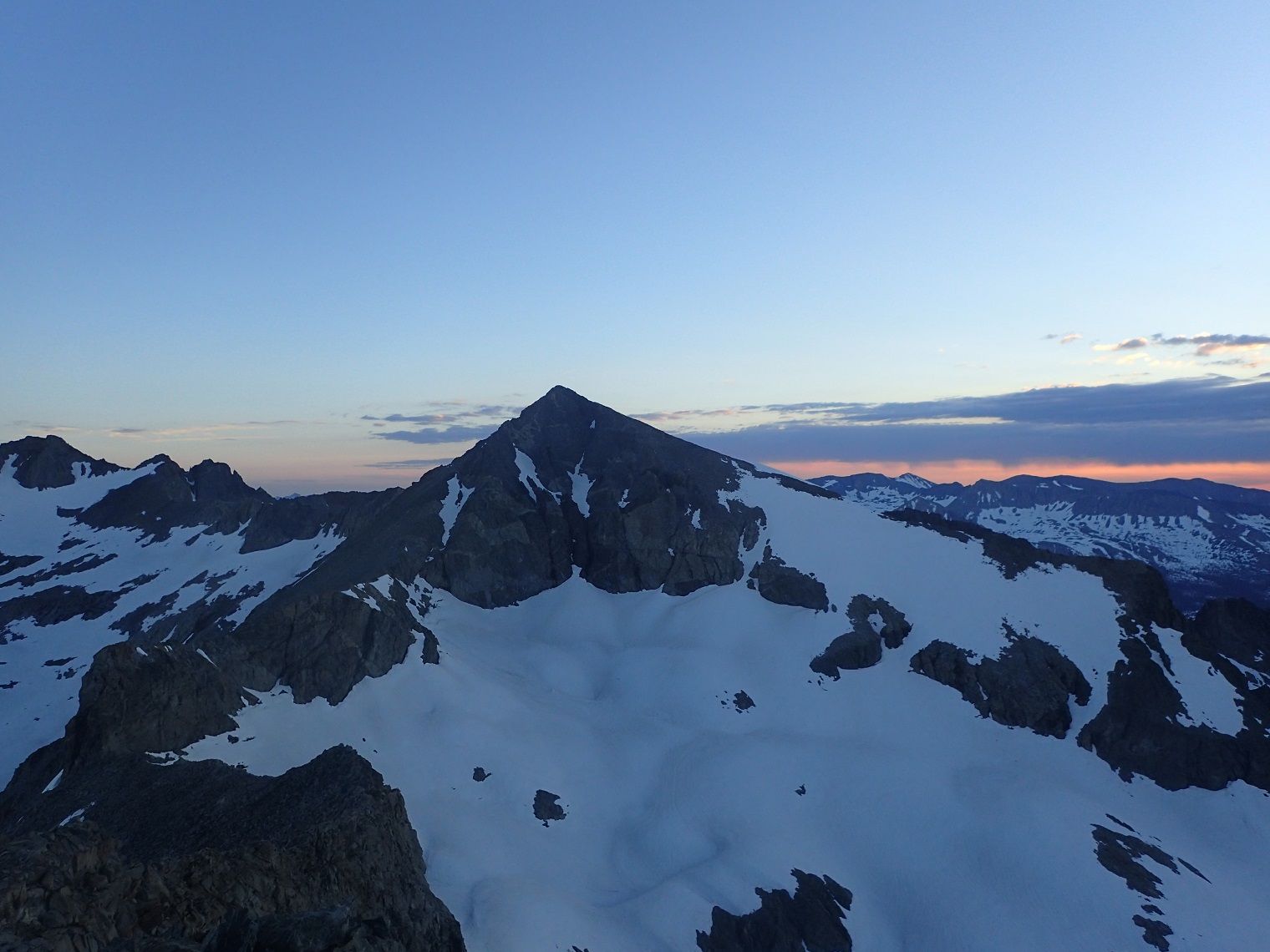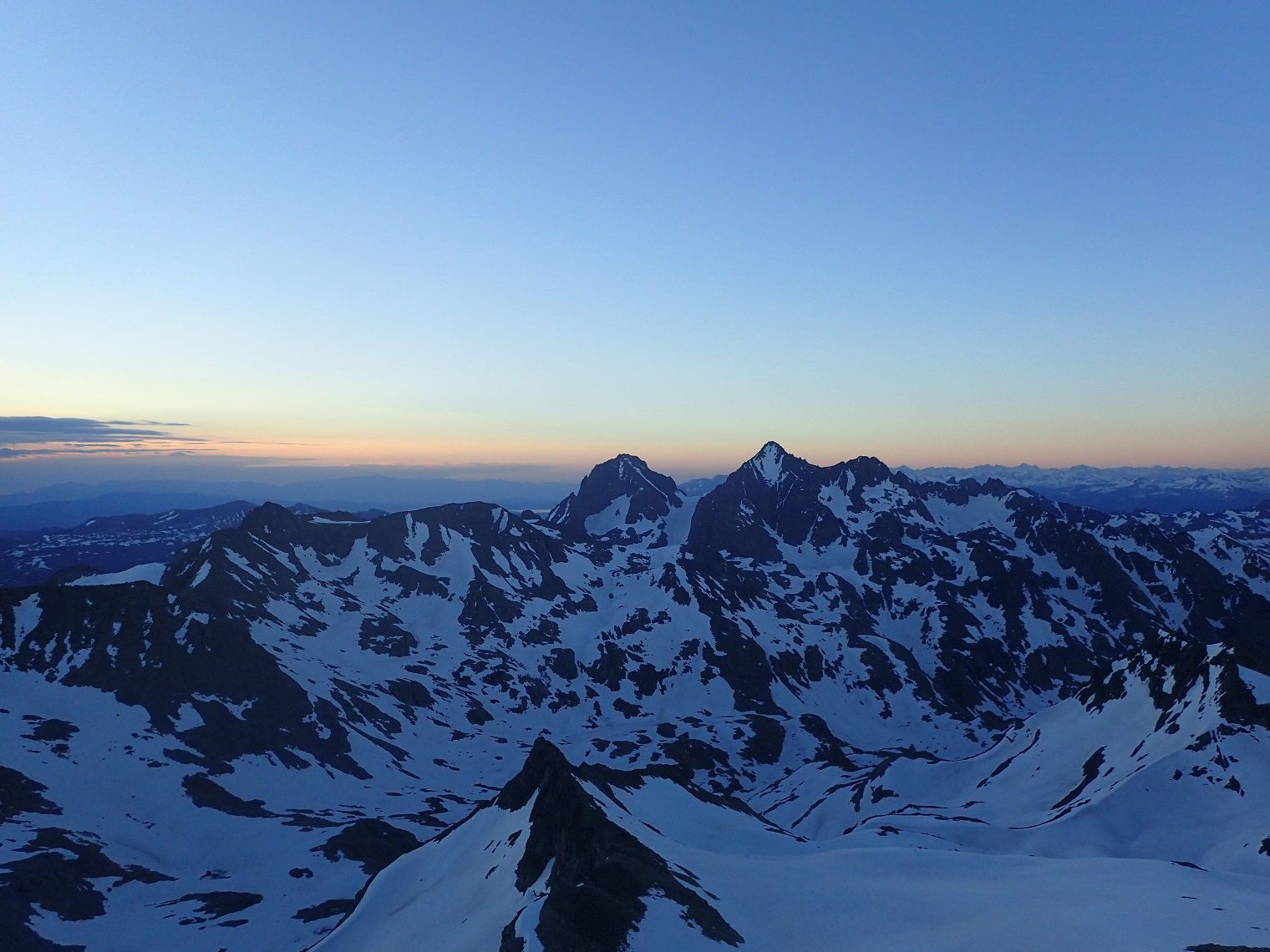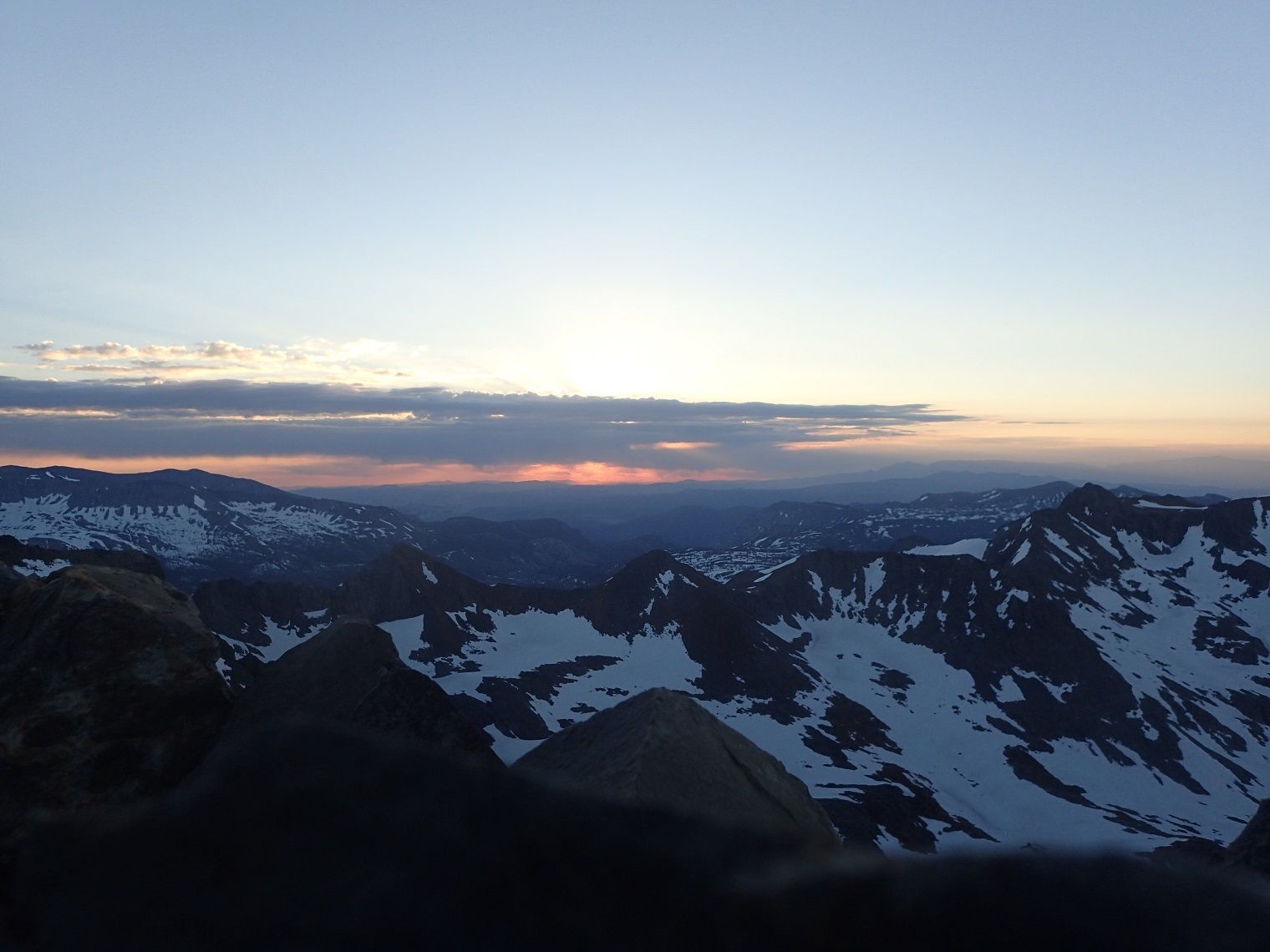 From there, I went down the south side of the unnamed peak and then hiked over to Electra Peak, which I climbed on rocks from the north. By this time the sun had risen and the skies were clear.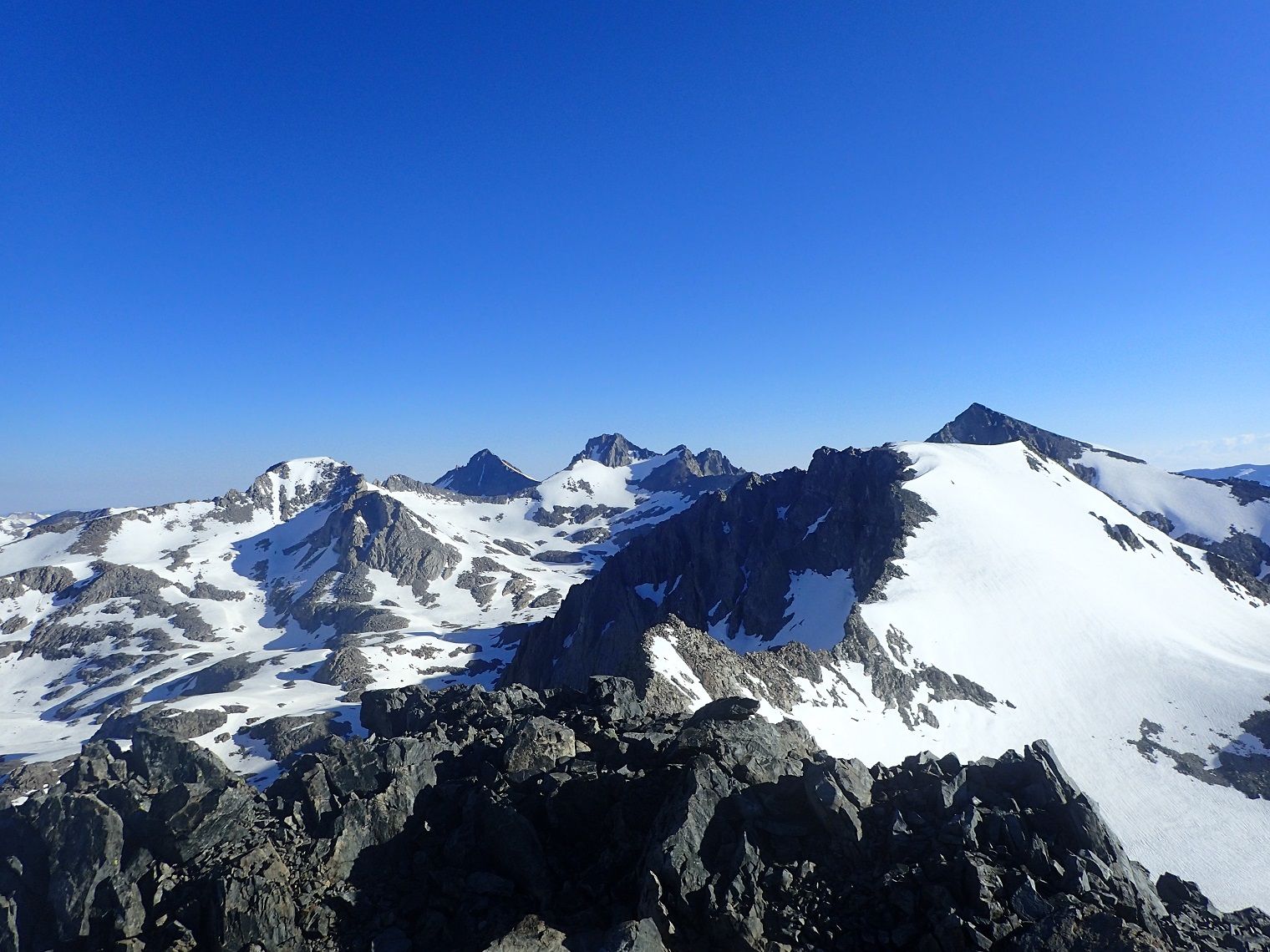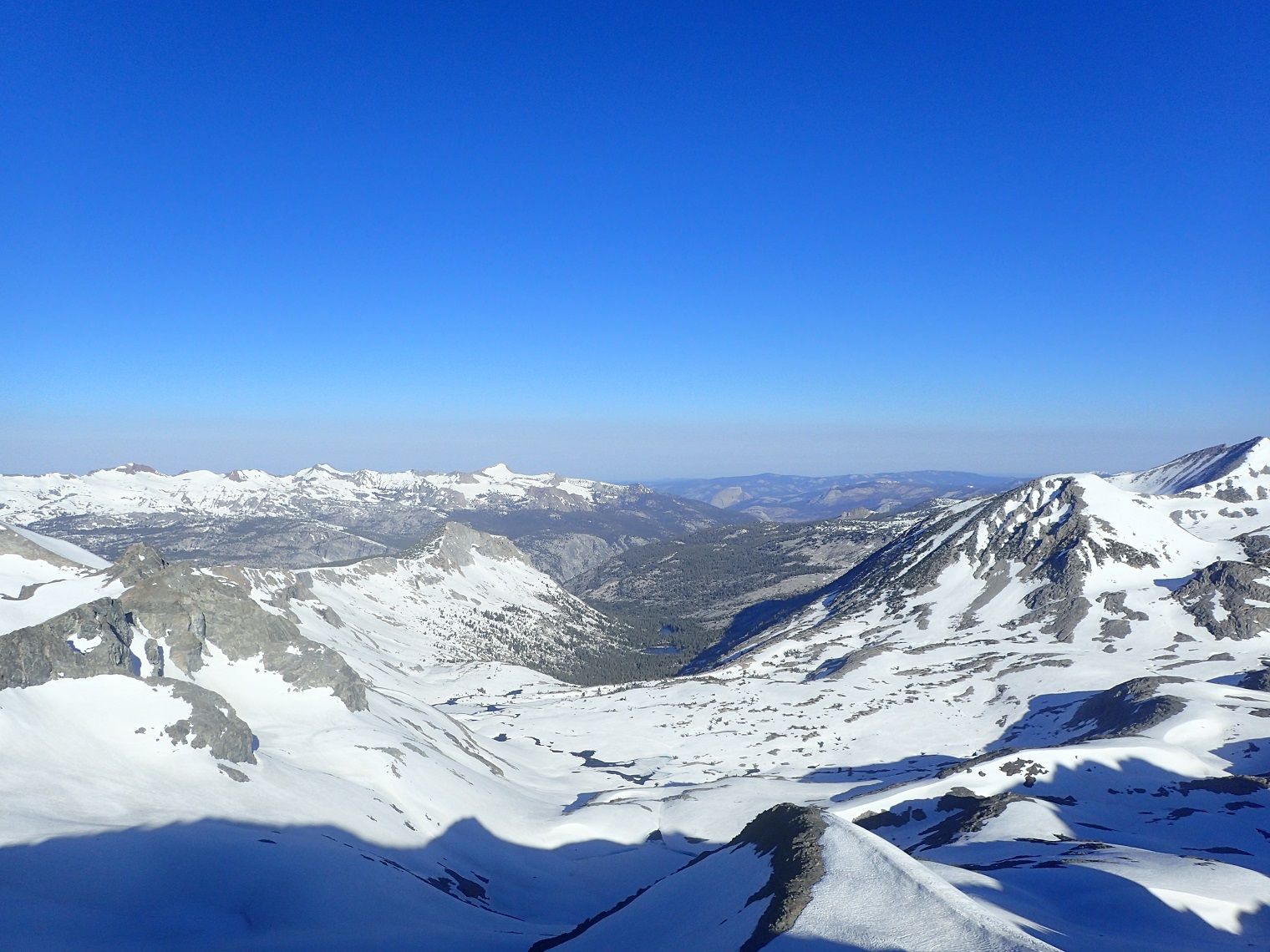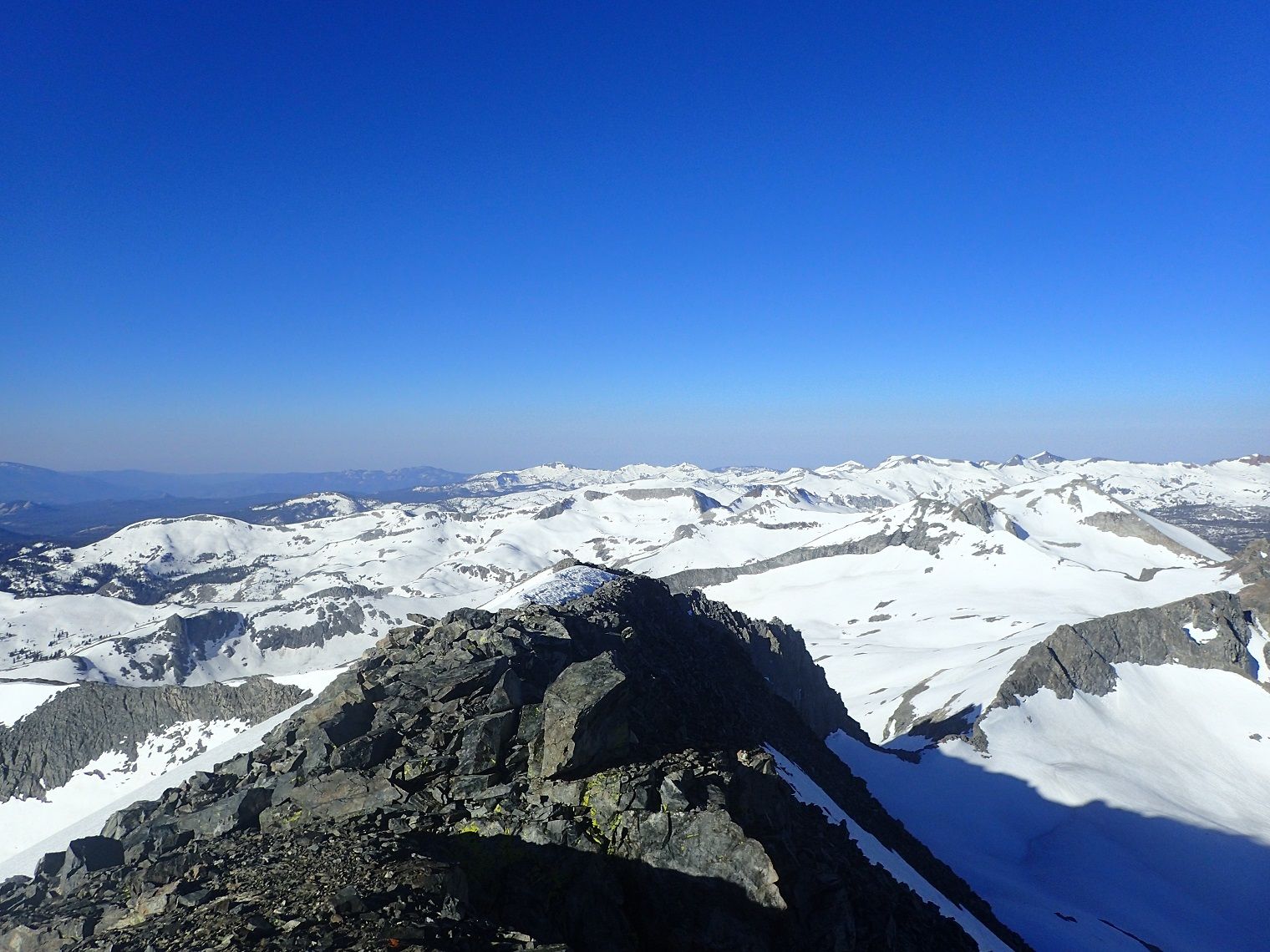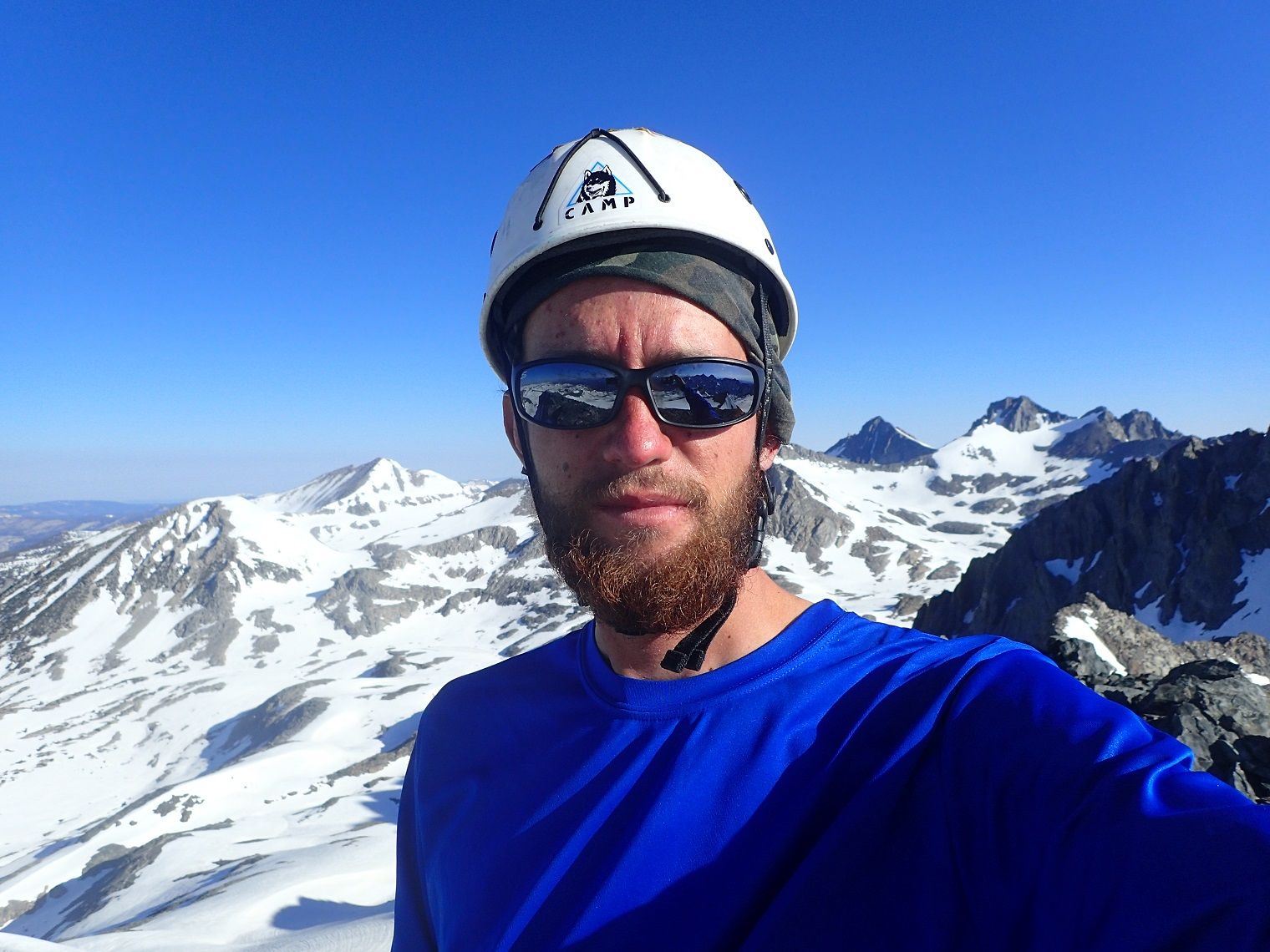 From the top I went down the east ridge and then glissaded down the slope to the north. I retraced my steps, going back to the north beyond the waterfalls and then back into the valley.
I wanted to start the process of hiking out, so after resting at camp I packed up and headed back for North Glacier Pass. I had forgotten my tripod at the pass after doing Mt. Davis, otherwise I may have crossed the range farther north.
It was hard going as the snow was melting. I had to put my crampons on with my full backpack to make it up the pass itself and found my tripod just where I left it.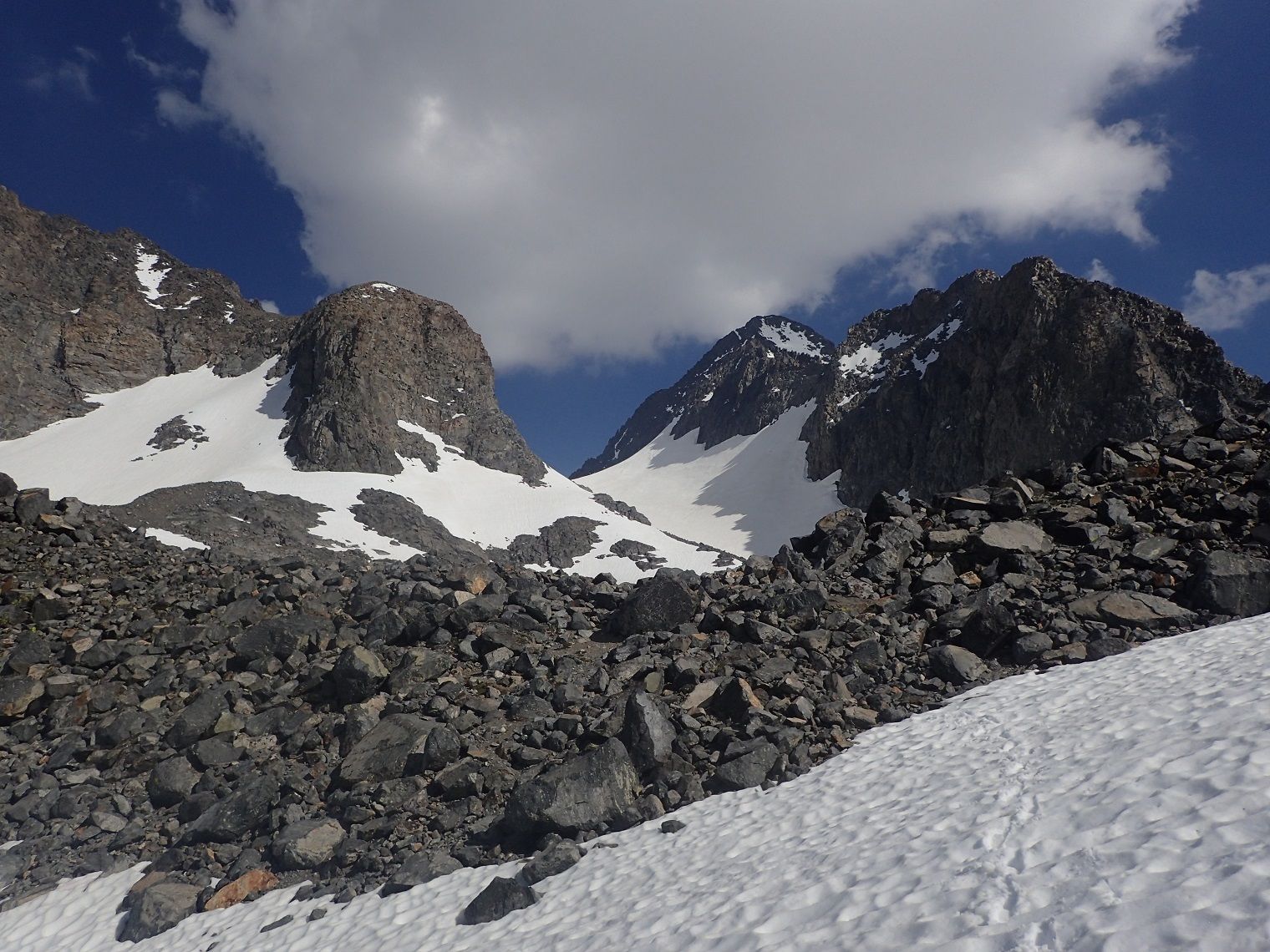 I made it over the pass hike until I was almost where I camped the first night. I found a dry spot on a patch of dry ground with some stunted trees providing some shelter. By the time I had dinner, the sun had dipped behind the mountains.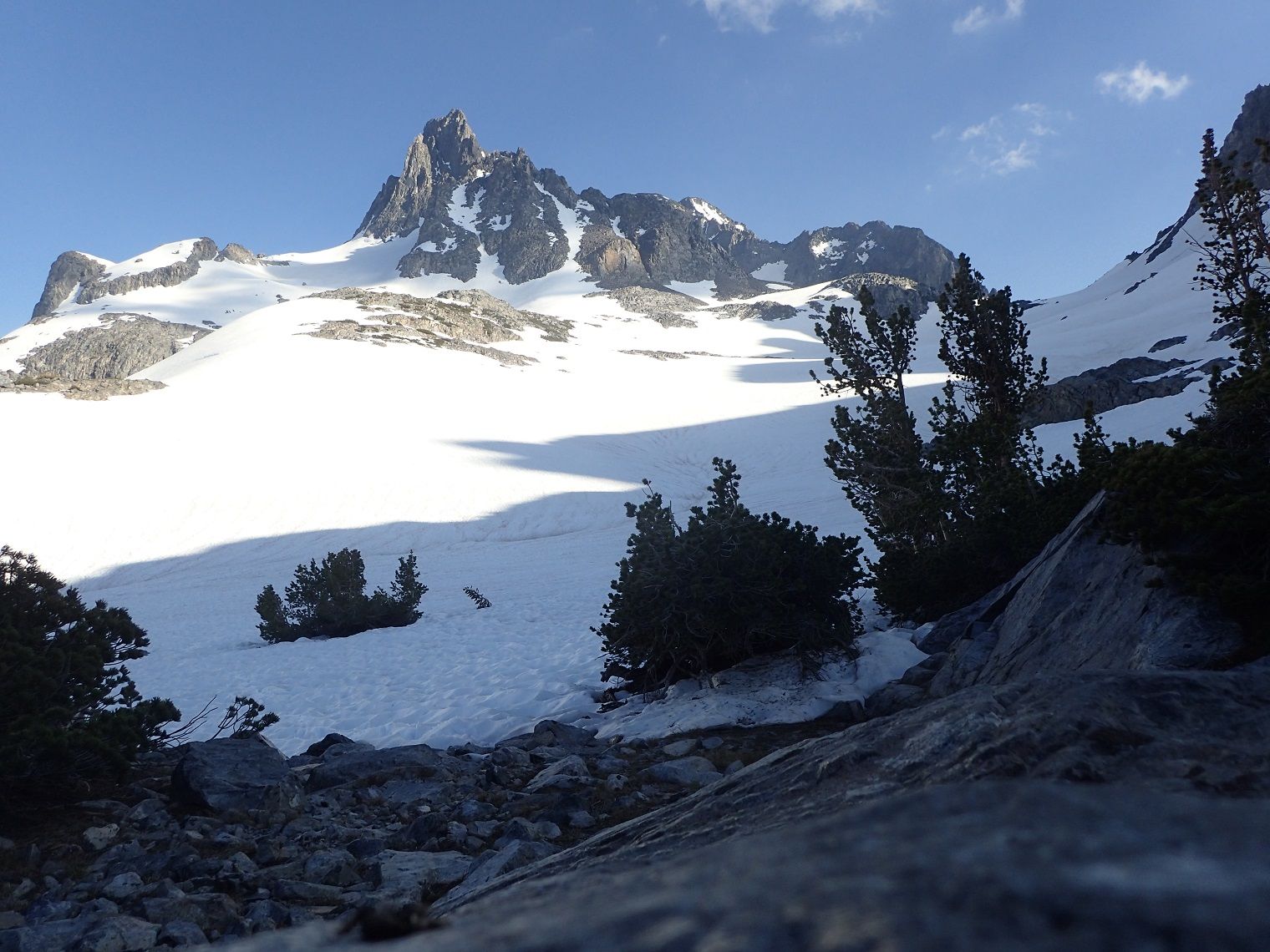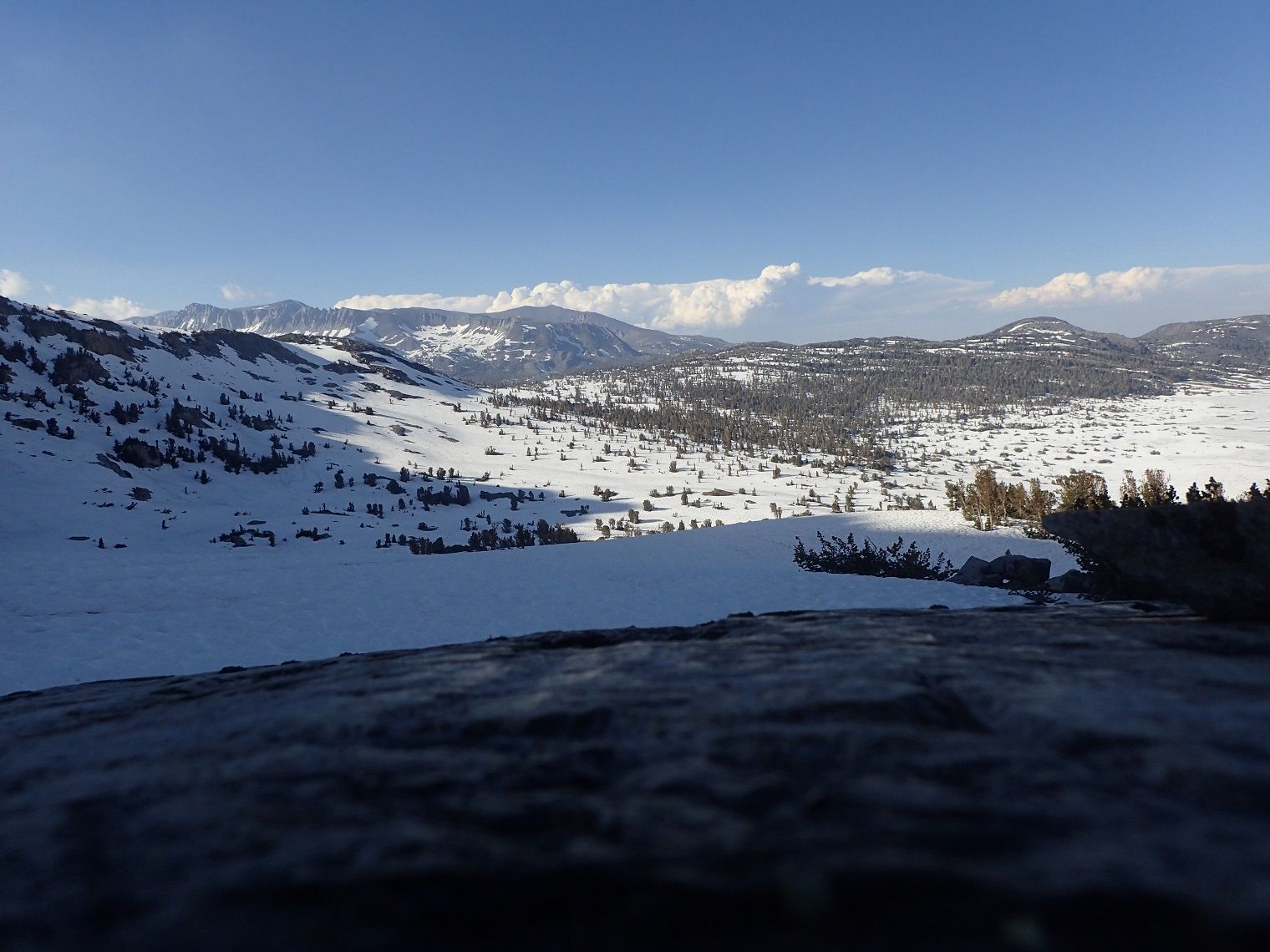 I had my dinner and crawled into my sleeping bag.