After finishing the hike out from the Parker Pass trip I rested and ate food and then camped on the side of the road. In the morning I got up and went into Lee Vining to get gas and then headed over Tioga Pass on my way to Bass Lake California.
I stopped in Toulume Meadows and then at the parking lot at the top of Tenaya Lake before deciding to park at the trailhead on the downstream side of Tenaya Lake.
I wanted to hike a mountain on my way through Yosemite and Cloud's Rest looked like a fun hike that I hadn't done before. I got my gear together and headed down the trail around noon. The stream crossing below the lake was over my knees, if it hadn't been for the submerged stepping stones, it probably would have been over my waist.
I met a backpacker going the same way and we hiked together and talked for a good while. He had just gotten back from working in the Sudan with Samaritan's Purse and was doing a backpacking trip on his way to a wedding in California. We had both thought about working at the same places (Summit Adventure and SROM) and talked about that and careers and so on. Eventually, he needed to stop and go slower since he was backpacking with lots more gear and I pressed on towards Cloud's Rest.
The trail was pretty easy going until I got to the first intersection and then there was a lot more snow on the trail. The trail was well worn through the snow, but still slippery in places.
When I got to the final ridge up to Cloud's Rest, the weather started looking nasty, but I decided to press on as it wasn't bad yet.
I reached the top around 2:45 and took some quick pictures before the weather forced me off.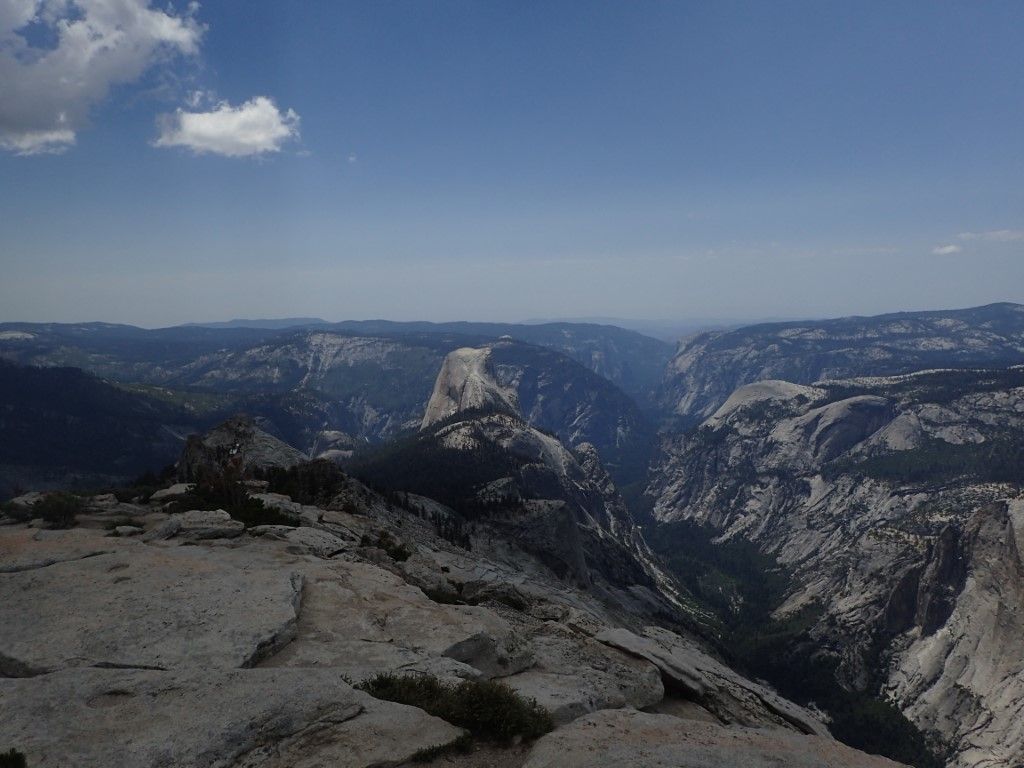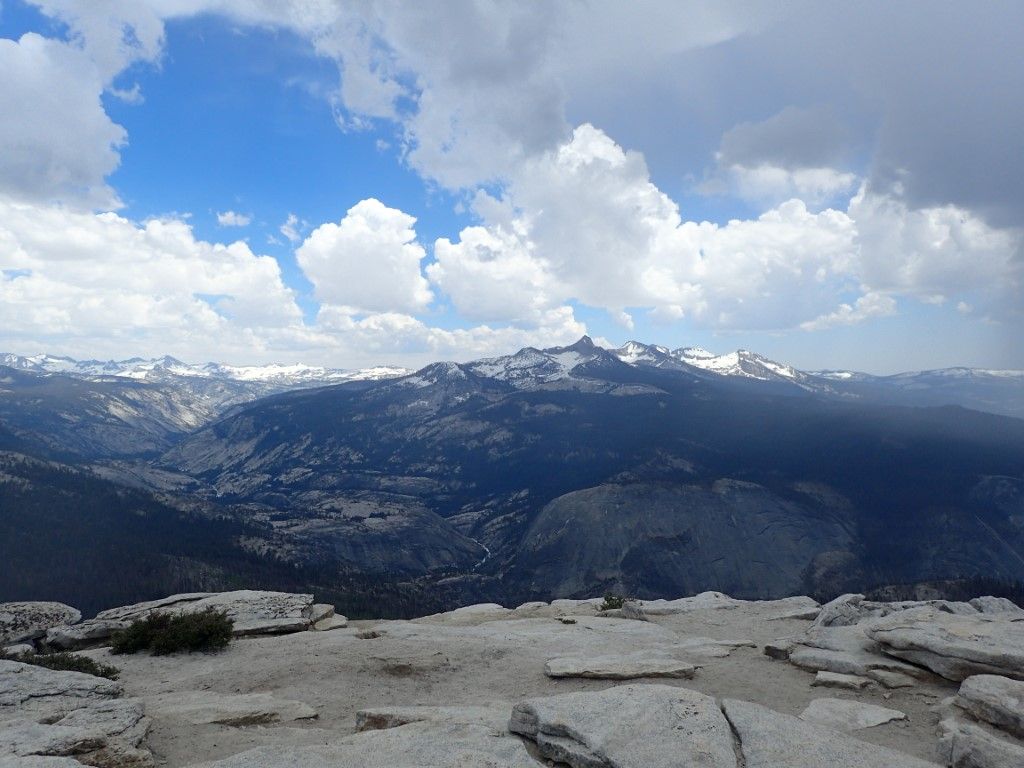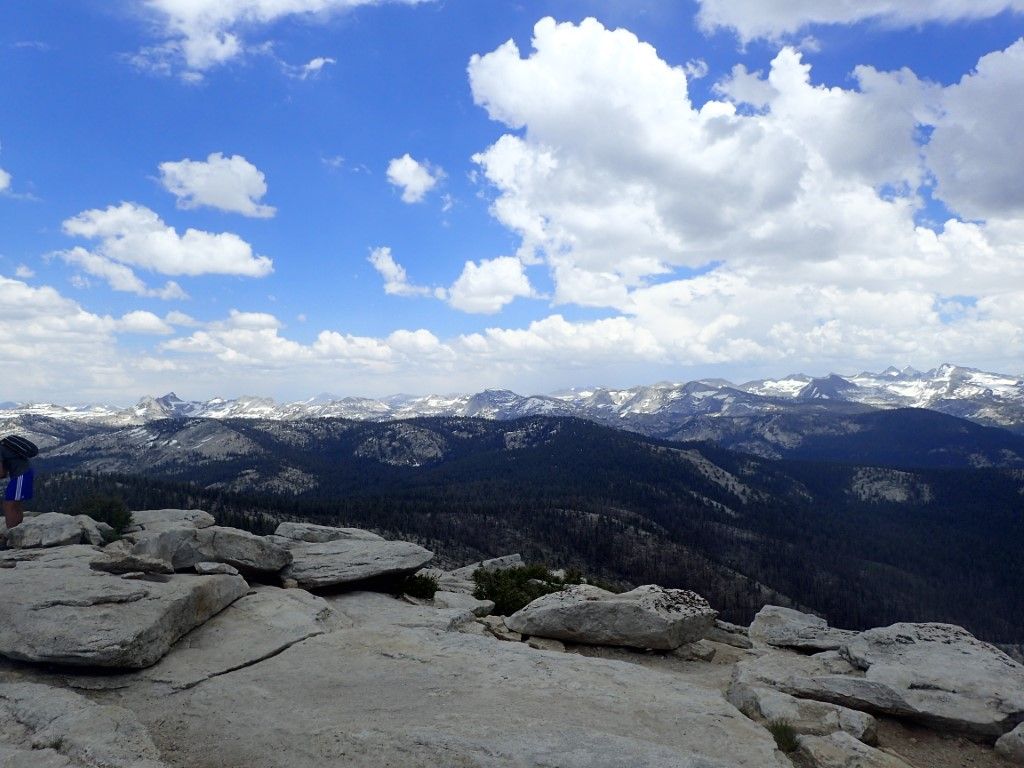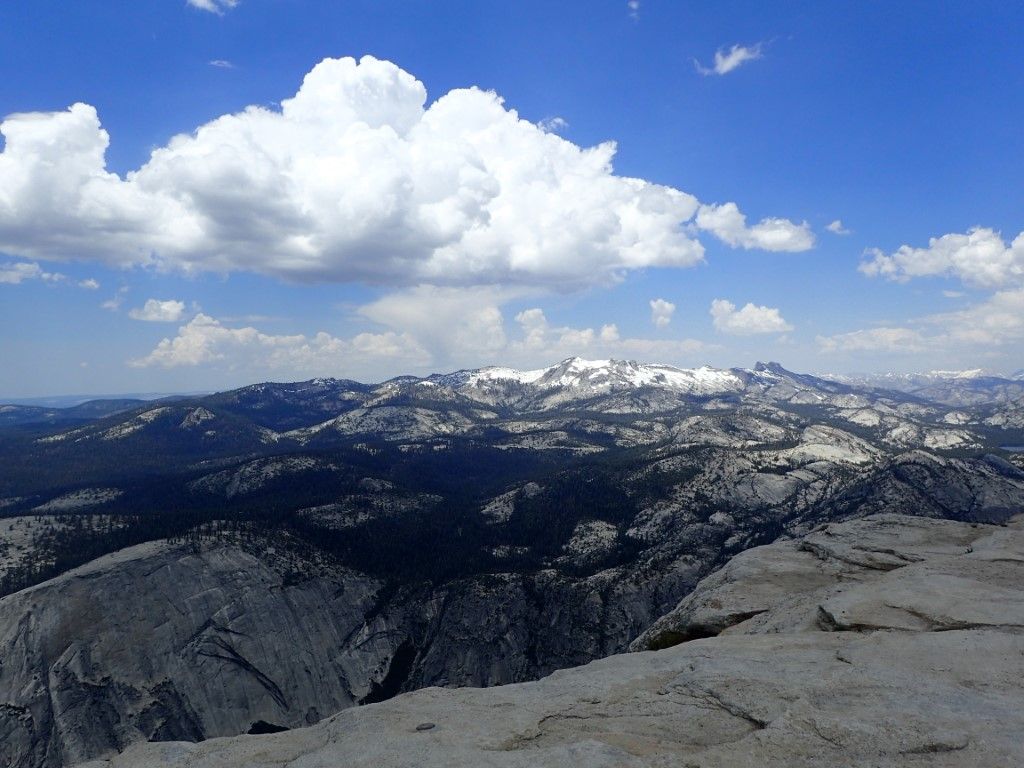 From there I headed back to my truck retracing my steps. I met the hiker and we talked briefly before heading on our own paths.
I took some underwater photos in the stream that ran along the trail.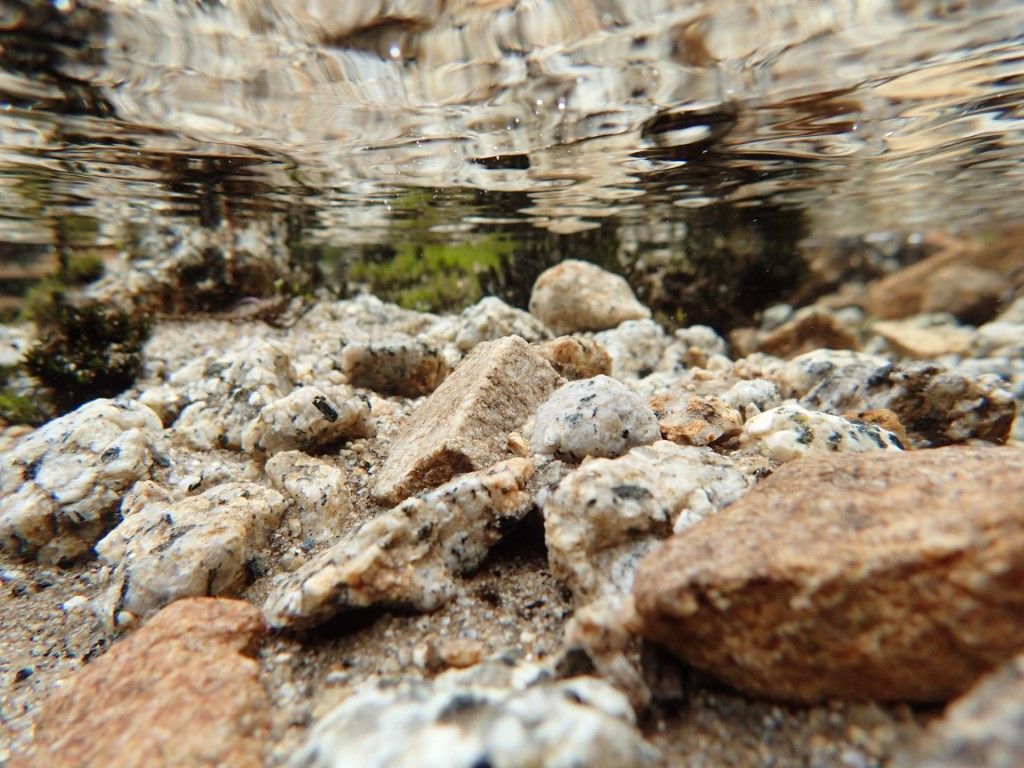 It seemed like the snow was had gotten slicker on the way out and going down had much less purchase than going up. However when it came to cross the big stream again, I found a place to cross on logs and didn't have to wade through again.
I reached my truck around 6:30 and headed into Yosemite, I stopped in the Valley and saw Yosemite Falls before heading out of the Valley towards Bass Lake. I made it all of the way out of Yosemite National Park and then slept on the side of the road.