From Parker Pass, I wanted to do the two peaks directly east, Parker Peak and Mt. Wood, as well as see if it would be possible to descend the east side of Mt. Wood directly back to the trailhead, instead of slogging all the way back through the snow all over again.
I packed up and then head back down the south side of Parker Pass until I got to the stream and filled up my water bottles, then headed up to Parker Peak. It was a short hike to the top, there was a windbreak and the summit register was in a cheap plastic container. I signed it and then headed south along the ridge to Mt. Wood.
The ridge was pretty easy going it was small rocks and some patches of snow. I did not find the summit register on Mt. Wood but I did find an arrowhead.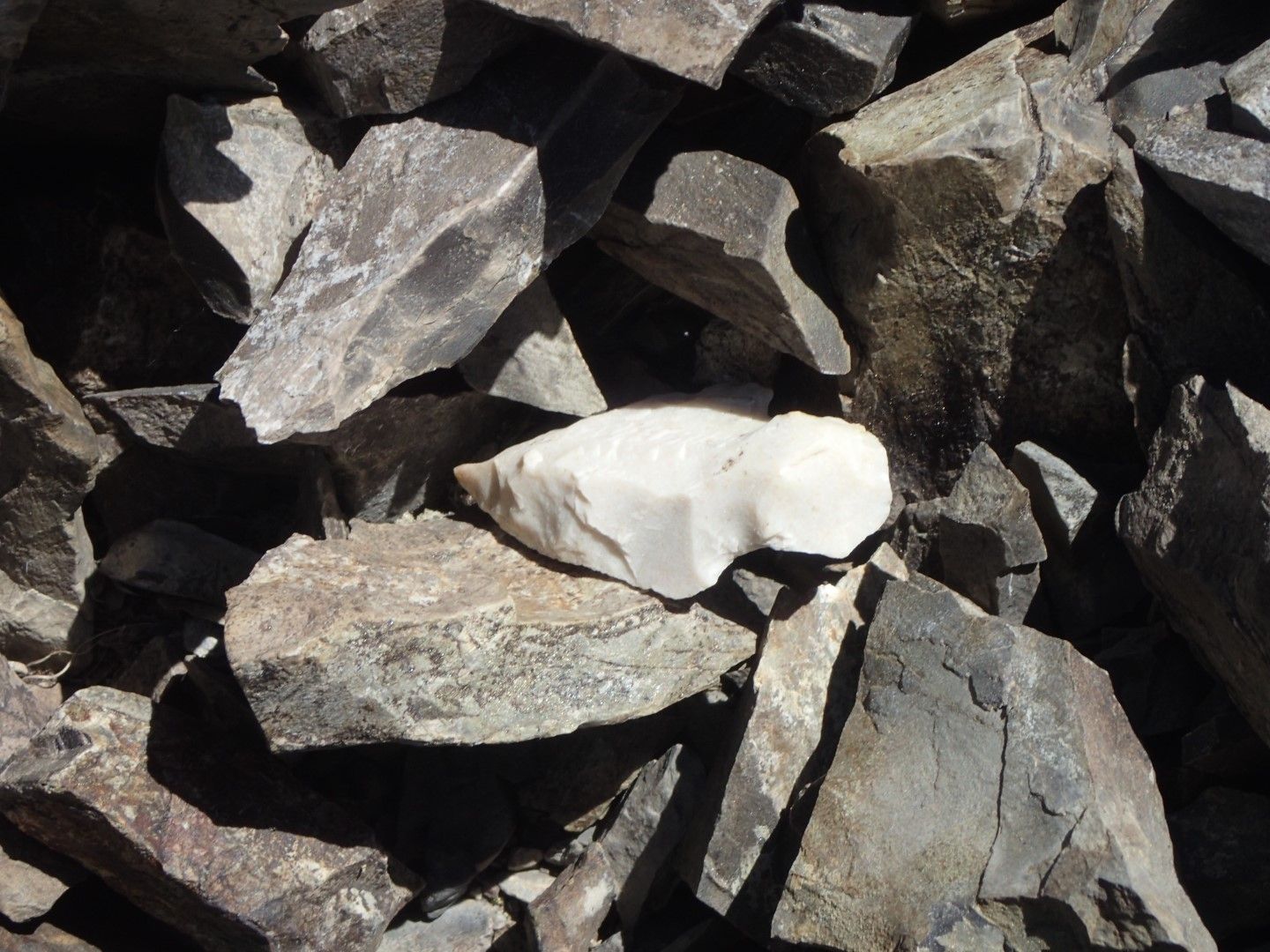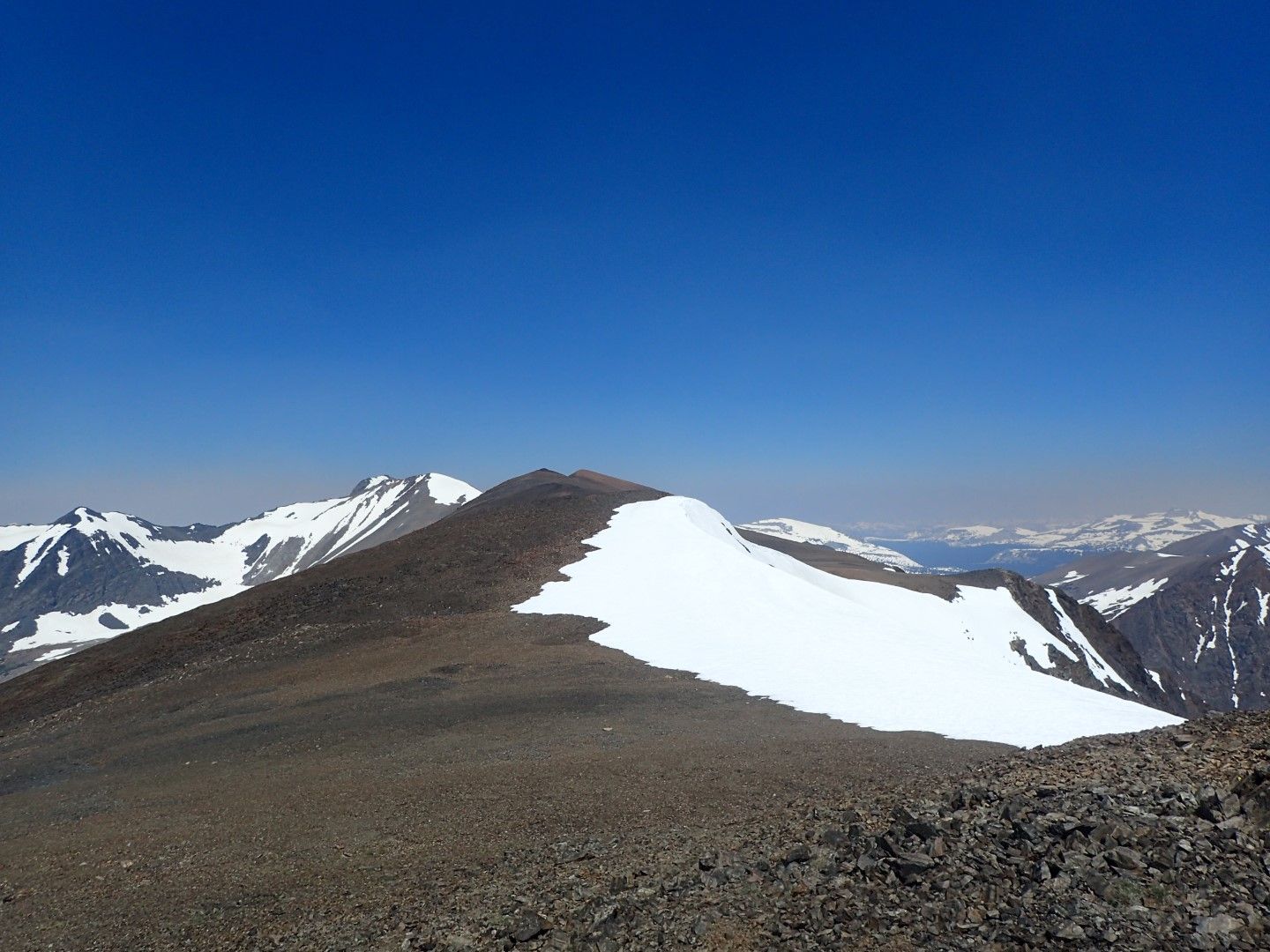 From the summit of Mt. Wood I descended the southeast slope, looking to see if there was a place where I could descend the east slope and not have to hike the trail all the way back. Once I saw a spot where that was possible, I started the hike back to Parker Pass, once again going over the Parker Peak.
I arrived back at camp around 4:30, took some more pictures and slept.